---
Madrid Metro Expansion Information
---
Here are photographs from early May 2002 of the (under construction and about to open) Nuevos Ministerios station:
Nuevos Ministerios Airline Counters
Nuevos Ministerios 2
Nuevos Ministerios 3
Nuevos Ministerios 4
Nuevos Ministerios 5
Nuevos Ministerios 6
Nuevos Ministerios 7

---
Here are photographs from the 21 May 2002 opening of Linea 8:

Linea 8 innauguration 1
Linea 8 innauguration 2
Linea 8 innauguration 3
Linea 8 innauguration 4
Linea 8 innauguration 5
Linea 8 innauguration 6

---
The following refers to the 1999-completed extension:
Photographs show President of the Regional Government of Madrid, Alberto Ruiz Gallardón (on the left in each photograph), and the Minister of Public Works and Vice President, Luis Eduardo Cortés. The Minister was responsible for the Extension.

The Communidad de Madrid executives

Construction site on Line 10. The picture was taken when the northbound tunnel from Alonso Martínez Station and the southbound from Gregorio Marañón met.

Following is a link to the scanned text of the December, 1998 supplement to World Tunnelling. This posting is by permission of Mike Smith, HND (Mining), Editor of the journal, as relayed by Prof. Dr. Manuel J. Melis.

The issue is titled "Madrid Metro: a Story of Success".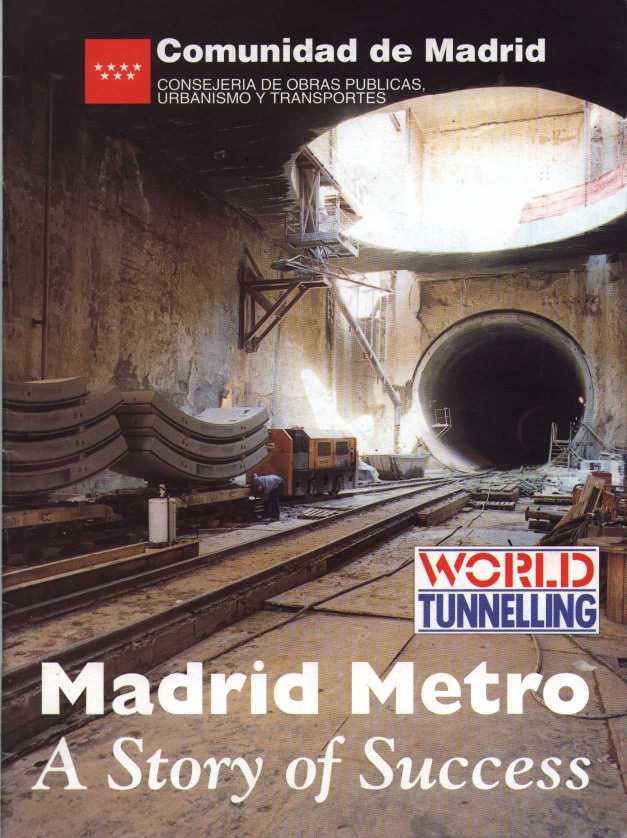 ---

---

My home page.

---

My personal page.
---
e-mail: reyn@reed.edu
© Robert Reynolds