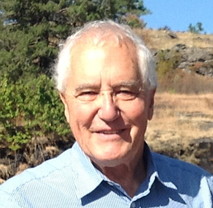 Robert Reynolds
David W. Brauer Professor of Physics Emeritus
Knowlton Laboratory of Physics 34
(503) 777-7248
email: reyn@reed.edu
---
---
Special note: web-published (January 2008) by Robert Reynolds:
A Primer on Civil Life
Short Questions and Responses
for Young People to Ponder
and to Discuss with Friends
---
---
Education:
PhD Physics 1961 University of Texas
MS Physics 1958 University of Texas
BS Physics, BA Mathematics 1956 University of Texas
---
Dissertation:
"Lithium-Helium Interaction Energy and the Effect of Helium Pressure on the 2S1/2 - 2P1/2 Transition in Lithium" (advisor: William W. Robertson)

---
Teaching 2011-2012:
---
Employment:

Department of Physics, Reed College [1963-2002; 2006-2008]
Oregon State University, Visiting Professor of Oceanography [summers; 1988-92]
Digital Vision, Inc., Software Consultant/Developer [summers; 1985-87]
Acting Dean of Students, Reed College [1976-77]
Department of Mathematics, Mountain View College [spring; 1972]
Referee, United States Soccer Football Association, Inc., [#586; 1968-69]
University of Texas, Visiting Assistant Professor of Physics [summers; 1965, -66, and -68]
United States Air Force active duty, Projects Officer, Physics Division, Research Directorate, Air Force Weapons Laboratory [1960-63]
---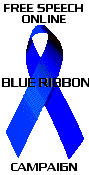 Cropped from Hubble Deep Field-HST WFPC2
PRC96-01a / ST ScI OPO
January 15, 1996 / R. Williams ( ST ScI ), NASA
to original
Space Telescope Science Institute
---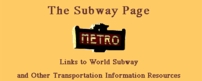 The Subway Page.
---

Personal page.
---

Reed College
.
---

Reed Physics
.
---
Photographs of the Reed College campus.
---
e-mail: reyn@reed.edu