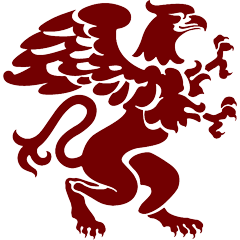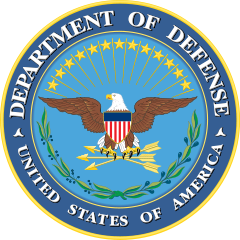 ---
Policy Analyst/Technical Advisor
OSD(Policy)
CWMD
, 5C746
2900 Defense Pentagon
Washington DC 20301-2900
(703) 571-2331
---
Courses
(

Moodle

BibTeX

EndNote

PDF

HTML )
Reed 2011-2012 (POL 240,359,372,422)
Reed 2010-2011 (POL 240,358,372,422)
Reed 2009-2010 (POL 240,358,359,422)
Stanford 2008-2009 (PS 314,411A/B/C)
Reed 2007-2008 (POL 240,358,359,422)
Reed 2006-2007 (POL 240,358,373)
Resources
Reed:
Databases:
Citation:
Projects (

Replication Data )
Proliferation
, chapter 7 in The Nuclear Renaissance and International Security, ed. Adam Stulberg and Matt Fuhrmann, Stanford University Press, 2013.
(with Scott D. Sagan), Journal of Conflict Resolution 53, no.2 (April 2009): 302-328.

Proliferation Networks in Theory and Practice, in Globalization and WMD Proliferation: Terrorism, Transnational Networks, and International Security, ed. James A. Russell and James J. Wirtz, 28-39 (London, UK: Routledge, 2008).

Ringing in Proliferation: How to Dismantle an Atomic Bomb Network. International Security 30, no.2 (Fall 2005): 153-187.
Presentations and Working Papers

Misunderestimation: Explaining US Failures to Predict Nuclear Weapons Programs (with Adam J. Mount). Presented at the Intelligence and Nuclear Proliferation conference (London, UK: June, 2010). Also see

Appendix.
Network Analysis
with Charli Carpenter

Explaining the Advocacy Agenda: Insights From the Human Security Network (also with Sirin Duygulu and Anna Tomaskovic-Devey), Research Note, International Organization, forthcoming.
with Emilie Hafner-Burton


War, Trade, and Distrust: Why Trade Agreements Don't Always Keep the Peace, Conflict Management and Peace Science 29, no.3 (Jul 2012): 257–278.
(also with Miles Kahler), International Organization 63, no.3 (Sum 2009): 559-592.

Globalization and the Social Power Politics of International Economic Networks, in Networked Politics: Agency, Power, and Governance, ed. Miles Kahler, 23-42 (Ithaca, NY: Cornell University Press, 2009).


Power Or Plenty: How Do International Trade Institutions Affect Economic Sanctions? Journal of Conflict Resolution 52, no.2 (Apr 2008): 213-242.


The Hegemon's Purse: No Economic Peace between Democracies. Journal of Peace Research 45, no.1 (Jan 2008): 111-120.


Power Positions: International Organizations, Social Networks, and Conflict. Journal of Conflict Resolution 50, no.1 (Feb 2006): 3-27.
Presentations and Working Papers

Centrality in Politics: How Networks Confer Influence, September 2010 Draft. Presented at the Networks in Political Science conference (Durham, NC: May 2010)